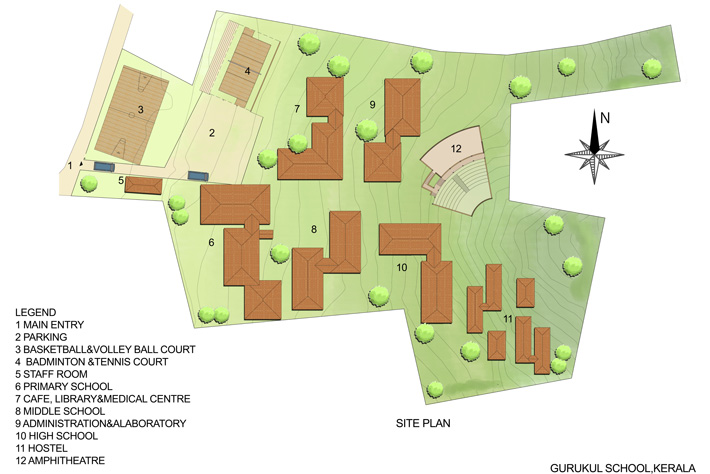 Gurukul School, Kerala
Gurukul School is set in the undulating hills north of Thruvanthapuram. It draws inspiration from the exquisite palace of Padmanabapuram with outward tilting balconies, connecting bridges and low overhanging roofs. As an experimental education school, the program and the layout of spaces were adventurous with mixed age groups with project-based learning.
Respecting the climate, all the buildings are connected with covered bridges and walkways that follow the natural contours of the landscape, to avoid the heat and monsoon. And yet each space also opens out to landscape directly on the ground level. The building materials are exposed local bricks walls, terracotta Mangalore tiles and steel framing. The embodied energy of the building was kept to a minimum. This school was awarded 'Educational design' prize in 2006 from DesignShare USA.
Project list:
Experimental
Public (Education)
Public (Hospitality)
Public (Institutional)
Residential
Planning